Jennifer Wexton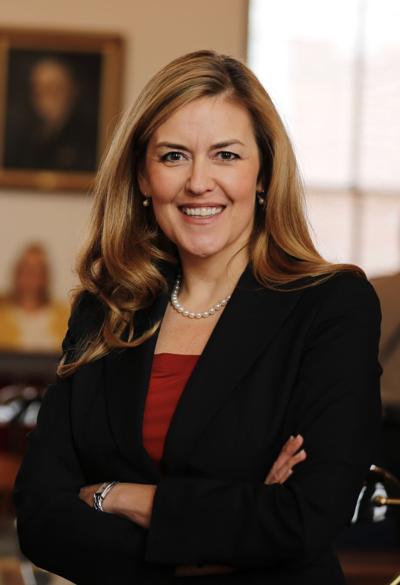 U.S. REPRESENTATIVE JENNIFER WEXTON
D-VIRGINIA 10TH DISTRICT
RACE SUMMARY:
 In 2018 Jennifer Wexton defeated Republican Rep. Barbara Comstock, ending nearly four decades of Republican control of this key Northern Virginia seat. Jennifer was reelected in 2020 to keep that seat blue.
BIOGRAPHY

POLITICAL CAREER

PARTY: Democrat

 

BORN: 5/27/1968

 

EDUCATION: University of Maryland (BA), College of William and Mary (JD)

 

OCCUPATION: Lawyer

 

FAMILY: Married, 2 Children 

 

CAREER:

Virginia State Senator (2014-2019)

United States House Of Representatives (VA-10), (2019-present)

COMMITTEES:

ELECTED: 2018
---
Supports a two-state solution.

Understands that Israel fills a crucial need for a Jewish homeland.

Will work to strengthen the bond between the U.S. and Israel.
CHOICE
---
Supports Roe v. Wade.

Stands with Planned Parenthood.
"I sponsored the Equal Rights Amendment during my time in Richmond, and the General Assembly has a unique opportunity and obligation to take this historic step for our women and girls." 1 
"One of the things that is also helping is that in the post-Trump era, I think a lot of people realized just how fragile our democracy is and they realize that it's important that they get out and vote and make their voices known. People recognize that they can't just sit on the sidelines and assume everything's going to be OK." 2
---
In her legal career, Jennifer served as an Assistant Commonwealth's Attorney for Loudoun County, prosecuting felony and misdemeanor criminal and traffic cases in all of the Loudoun Courts.
She has introduced 17 pieces of legislation in her first term, passing four bipartisan bills through the House, including the Retirement Protection Act as a part of the CARES Act Coronavirus response.