Support Sharice Davids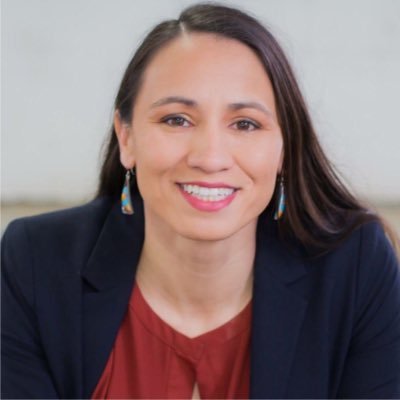 U.S. REPRESENTATIVE
SHARICE DAVIDS
D-KANSAS 3RD DISTRICT
RACE SUMMARY:
Sharice Davids took office for the first time in 2019, and won re-election in 2020.
BIOGRAPHY
POLITICAL CAREER

PARTY: Democrat

 

BORN: 5/22/1980

 

EDUCATION: University of Missouri- Kansas City (BBA), Cornell University (JD)

 

OCCUPATION: Lawyer and MMA fighter

 

FAMILY: Single

 

CAREER:

United States House Of Representatives (KS-03), (2019-present)

COMMITTEES:

Transportation & Infrastructure

Small Business

ELECTED: 2018
---
Supports a two-state solution

Believes that the U.S.-Israel relationship is a vital resourse for American national security

Will work to strengthen the bond between the U.S. and Israel
CHOICE
---
Supports Roe v. Wade

Stands with Planned Parenthood
"I'm a strong proponent of policies that encourage and increase the speed at which we shift to a system based on renewable energy. Kansas is uniquely poised to capitalize on wind energy, as our region has some of the highest wind production potential in the world. That's why I'm working to create greater investment in Kansas' wind-production infrastructure. We know that investing in durable, resilient infrastructure is an effective way to combat the effects of climate change, and I'm exploring that topic as a new member of the Transportation and Infrastructure Committee. " 1 
"Everyone should have access to quality, affordable health care, but right now too many Kansans can't get the care they need or are faced with skyrocketing costs. No one should ever have to worry about affording a lifesaving treatment or going bankrupt because they or someone they love gets cancer or diabetes." 2
---
Sharice is the first openly LGBT Native American elected to the U.S. Congress.
Sharice is highly trained in martial arts and has competed as both an amateur and professional in Mixed Martial Arts (MMA).