Jason Crow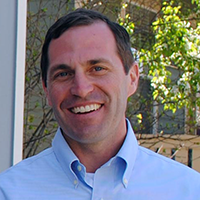 U.S. REPRESENTATIVE JASON CROW
COLORADO DISTRICT 6
RACE SUMMARY: Jason Crow defeated incumbent GOP Congressman Mike Coffman, in 2018, to represent the 6th district in the U.S. House of Representatives.
VOTING RECORD: Project VoteSmart, GovTrack.us
BIOGRAPHY
POLITICAL CAREER

PARTY: Democrat

BORN: 3/15/1979

EDUCATION: University of Denver (JD), Universitity of Wisconsin (BA)

OCCUPATION: Attorney

FAMILY: Married, 2 children

CAREER:

U.S. House of Representatives, CO-6, 2019 - to Present

COMMITTEES:

Armed Services
Small Business

ELECTED:  2018

 

 
ISRAEL
---
Supports a strong U.S.-Israel relationship

Believes Israel's security is essential to America's national interest

Supports a two-state solution acheived through bilateral negotiations

Opposes the BDS movement to discredit and delegitimize Israel
CHOICE
---
Supports Roe v. Wade

Supports continued funding of Planned Parenthood

Believes women should have the right to make healthcare decisions that are best for them and their families, including decisions about whether and when to have children.
In His Own Words
---
"I look at my daughter and cannot stand to think that she will have to wage this same fight when she is grown. But you do not have to have a daughter to support women and families across the country" 1 
"As a close ally, it is also our responsibility to defend both Israel's reputation and security against groups like Boycott, Divest, and Sanctions (BDS). ." 2
SOURCES: 1) Project Vote Smart  2) 2018 Position Papers
Interesting Facts
---
Assistant Chief of Staff for Colorado National Guard 2006-2007
Served as an paratrooper and Army Ranger in three combat tours in Iraq and Afghanistan, eventually being awarded the Bronze Star.
Joined ROTC in college and decided to serve in the Army. Eventually finishing at the top of his class at the Distinguished Military Graduate.
Served in both the 82nd Arirborne Division and in the 75th Ranger Regiment.